Pool Services Las Vegas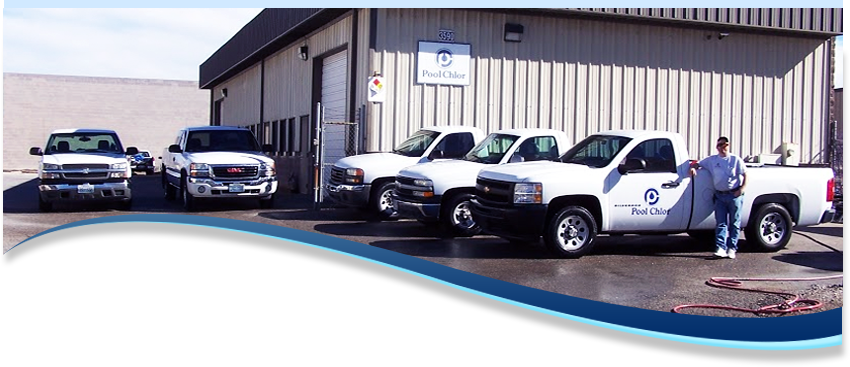 Pool Services Las Vegas: Chemicals and Cleaning
Need Pool Services in Las Vegas?  Enjoy crystal clear water all year long with professional pool services Las Vegas from Pool Chlor.
Details for $49/month Las Vegas Chemical Package
Includes all chemicals- chlorine, acid, conditioner, tablets etc.
pool water balanced: pH, chlorine level, alkalinity, hardness, conditioner.
No extra or hidden charges. Extra service is free.
No start-up fees except for green or fresh water pools.
Same day response to algae or pool problems.
Always same day and about same time.
No contract- Try us for a month.
We are often imitated, but never matched. Many other companies offer chemical services, but no one else has our decades of experience. We were the first company that created residential chemical service in 1955  in Los Angeles. We now have offices in Las Vegas, Tucson, Phoenix, Fresno, Livermore and Dallas
---
Details for Cleaning (vacuuming) Pool

 Pool Chlor Vacuuming service includes vacuuming, brushing, cleaning out baskets and netting surface.
Vacuuming service starts at $75 per month extra for twice per month.

With chemical service a total of $124 per month.
For pools located in the South-west part of the valley-$75 per month.
On the South-east side of the valley-$75 per month.
In the North-East and North-West $80 per month.
Filter cleaning is an extra for $75. Filters require cleaning every 3-6 months.
Open Monday-Friday 8am -4pm